Dates of Faith Camp:
Mon Jul 8th – Fri Jul 12th 2019
9.30am each day until 2:30pm (except for Fri Jul 12th…camp finishes at 12noon on the last day)
Click here to download and print Booking Form
Holy Rosary Faith Camp is a week of play mixed with prayer, singing, arts and crafts, drama and reading of bible stories.
For children aged 6 – 13. Venue: St Bridgid's Primary School.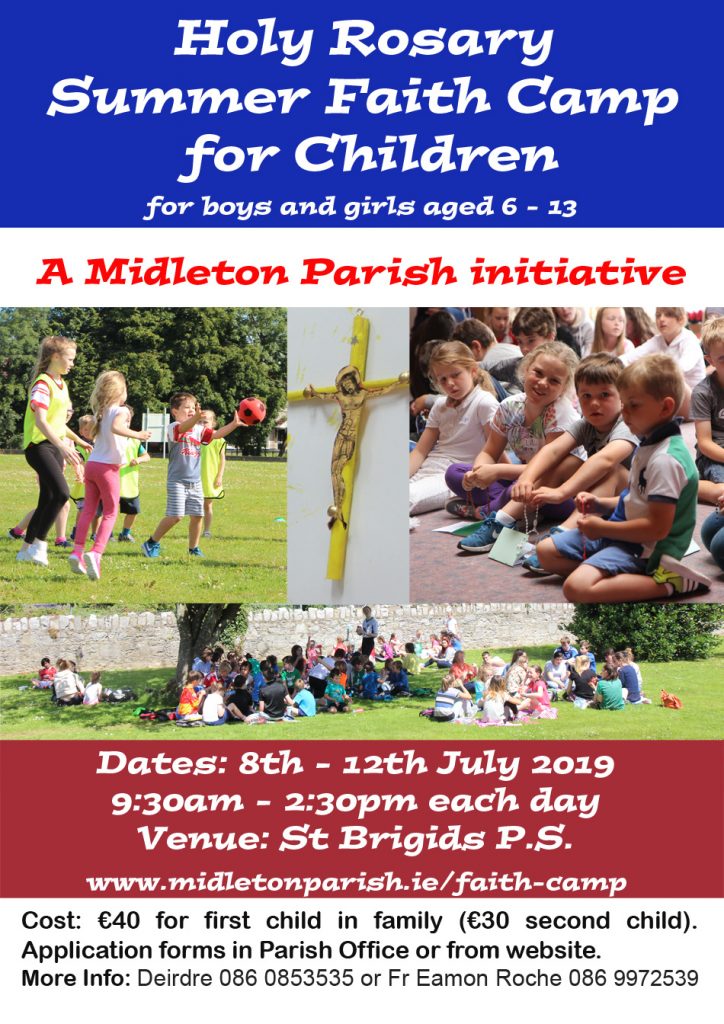 Here are some photos from last year's camp: